Sadaye Haq (Voice of the Truth) program formerly known as Nawaye Mosafer (Voice of Traveler) has been serving the Afghan and Persian speaking communities since 2004. This program was first launched through the Omid-I-Iran Television network and then switched to the Ariana Afghanistan Television network in 2006. Today, the show has evolved into a network that airs round-the-clock programming via the Internet; reaching audiences from the US, Canada and Europe to the Middle East, Iran and Afghanistan.The network consists of a variety of programs aimed at fostering a deeper understanding of Islam, and to differentiate between Islamic traditions, culture, and unsubstantiated opinions.
A 24 Hours-7 days a week Afghan TV Channel Produced and Hosted by Sr. Simin Omar
Make your tax deductible donation TODAY!
Thank you very much for your support! Your tax deductible contribution means we can keep on telling the stories of this community. We appreciate your contribution and pledge to use our resources to serve the community well.
To better reflect the mission of this program and respond to viewers request, Nawaye Mosafer was changed to Sadaye Haq in January of 2007. Sr. Simin Omar, who is the founder, producer, and host of this popular program, has volunteered countless hours working on this project.  Through her dedication, commitment and with the help and participation of well known and highly respected scholars, this network has become a center for the open discussions and understanding of contemporary Islamic issues.
Visit our youtube channel for archived programs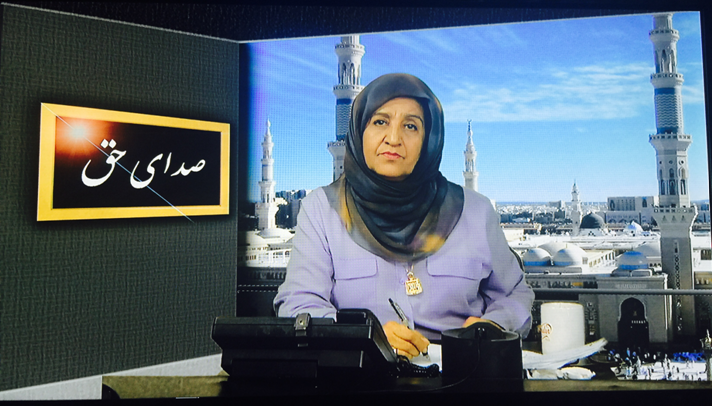 You have any questions or need more information?